Welcome! This site is dedicated to Jewish comedians. Here you can read an excerpt from Lawrence J. Epsteinís new book The Haunted Smile: The Story of Jewish Comedians in America, just published by PublicAffairs. If you wish to, you can order the book. You can also find links to sites about many famous Jewish comedians.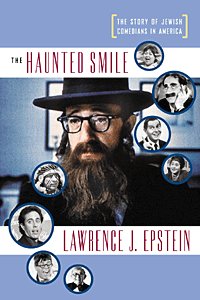 [How to Buy the Book] [Comments and Reviews]
[Links] [Excerpt][Tour Schedule]
[About the Author] [Reading Group Guide] [Updates]
Please e-mail all questions, suggestions, and comments to hauntedsmile@aol.com.
© 2001 Lawrence J. Epstein. All Rights Reserved